MEDICA 2013, the world forum for medicine international trade fair, was held in Dusseldorf Exhibition Center, Germany during November 20th-23rd, 2013. Hundreds of thousand visitors gathered here for the largest and most comprehensive product display in medical industry.
During this grand event, Core Technology Co., Ltd. has displayed numerous products series such as Fertility Test, Infectious Disease Test, Tumor Marker Test etc., which attracted a lot of attention and received high praise from customers, peers and professional audiences. In addition, our sales representative warmly welcomed regular and new customers and negotiated with them about cooperation and order plan.
During the exhibition, the booth of Core Technology Co. Ltd. was frequently visited with its various kinds of products, beautiful poster design and Core's popularity. Core company will always stick to the faith of creating most reliable and affordable diagnostic products for people all over the world and dedicate ourselves to the health care career of all human beings.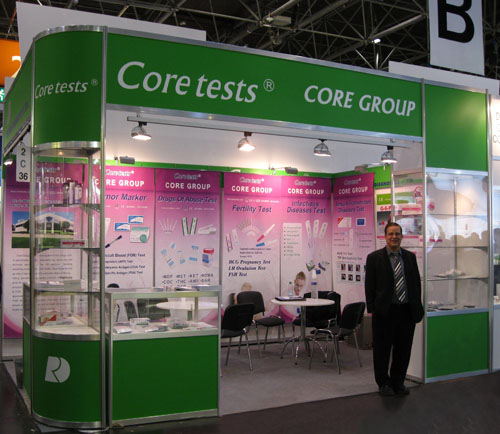 A view of the booth of Core Technology Co., Ltd.
Core's sales representative was communicating with our regular customers.
Group picture of Core's sales representative and customers.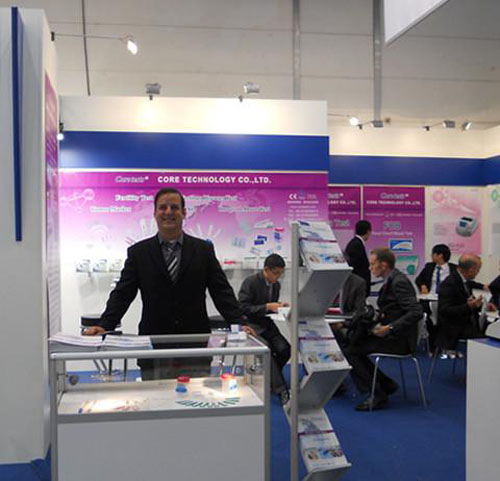 Core's sales representative was negotiating with potential customers
who would like to know more about our products and to learn more about our company
Core Technology Co., Ltd. Attended The MEDICA 2013